Dr. G.K. Gupta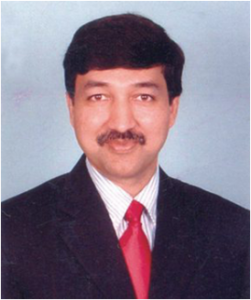 Implant Specialist
Dr GK Gupta is our expert implant specialist.
He is one of the three pioneers who started doing implants in India.
Having an experience of 33 years, he is an asset to our clinic. He has treated, in fact delighted many patients in our clinic from across the globe , including full mouth rehabilitation cases and double sinus lift procedures(ie both left and right side).
He got advanced training in implants, from Chicago in USA in 1992 and then from the University of Frankfurt , Germany from 2006 to 2008.
He has done over 15000 implants since then.
He is accredited as faculty with the University of Frankfurt Germany.
He is well versed with leading implant systems viz…the Nobel Biocare, Ankylos, Xive, Friadent and Neo Biotech systems.
He is an expert when it come to advanced specialized procedures such as
Bone grafting
Sinus lift surgery
Immediate loading of implants
Guided Surgery
Rehabilitation of compromised patients
Ridge splitting
Dr Gupta is actually gifted when it comes to implants and is completely clued up on this subject ,which is pretty much his life.
He is also a specialist Oral surgeon , having done his MDS in Oral Surgery from Government Dental College and Hospital Amritsar, Punjab, india in 1989.
He also completed his BDS from The same college in 1983.
Dr Gupta is very proactive in keeping himself abreast with the latest in the field of implantology. He has mastered the intra oral welding method of implants (Weld One for Xive) and learnt it from the pioneer himself, Dr Marco Degidi, in Bologna, Italy. By this revolutionary method patients get implants on day 1 and the fixed teeth on day 2. Our inbound overseas patients especially find value in this one phase method as they dont have to make two trips to Delhi.
MEMBERSHIPS AND ACHIEVEMENTS:
FELLOW and DIPLOMAT, International Congress of Oral Implantology (USA), ISOI
Accredited faculty of Frankfurt University, Germany and Dentsply Friadent, Germany
One of the pioneers and leading Implantologists in India
Founder Chairman, Dental Practioner Forum of India (DPFI)
Former President, IDA Delhi State
Former President IDA North Delhi
Conducted various kinds of courses in different parts of India
Delivered Lectures in National & International Conferences
Written Articles for National Journals
A pioneer in dental tourism, having treated patients from Australia, USA, Canada, Germany, Saudi Arabia, Singapore, etc. with a tremendous feedback.
Qualified to start CDE Workshops and Advance Learning Workshops along with an Advance Implant Research Centre in association with Friadent, Germany
Dr Gupta's work and hobbies overlap, as he is happiest doing implants in patients. When not doing that he is busy whizzing to various parts of the world to attend confrences and continuing education programmes to keep himself abreast with the latest. He has been adding so much value to patients' lives and health and sure is a colplete blessing.