Dental treatment in Europe, North America and Oceania can be exorbitant. The best dental clinics in India can provide the same high standard treatment and procedure as any other developed/ first world country for a fraction of their cost. Dental tourism in Delhi is getting popular with the western countries. A lot of foreigners appreciate the high-quality dental treatment done here at cost effective prices. Along with accomplishing their treatment, these dental tourists enjoy sight-seeing of the various museums and historical monuments.
Smile Delhi – The Dental Clinic, one of the reputed dental clinics in Delhi, offers best dental tourism to travelers from all around the world. We at Smile Delhi provide quality treatment which is also economical. While we ensure quality treatment in the comfort of our clinic, alongside you can also explore our beautiful country!
Tourists for dental travel hail from countries where the dental care is either very expensive or from countries that lack infrastructure and medical facilities.
The expertise, sterilization, equipment and materials in 'SMILE DELHI- THE DENTAL CLINIC' conform to global standards.
Dr Suprriya and her team of seven specialist dentists, offer all kinds of dental treatments,
Dental Treatments Include
smile makeovers with veneers
one sitting root canal treatments
cosmetic dental treatments like teeth whitening.
We live our mission, of "adding value to the life and health of people from across the globe by providing them beautiful healthy smiles through the highest quality dentistry with personalised care."
In most European countries and even US or Canada, dental care is extremely expensive and only basic treatments are covered by health insurance plans.
In the current unhealthy lifestyle where consumption of processed foods is on the rise, the demand for qualitative dental work has increased. Prices for extensive reconstructive and restorative dental procedures or advanced dental surgeries can run into thousands of euros. Having said that, thanks to dental tourism, patients don't need to sacrifice quality dental treatment for cost reasons.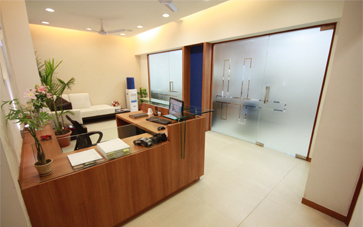 At 'Smile Delhi- The Dental Clinic' we follow a specialist centric practice. Since dentistry is getting more and more specialized, we offer high end precise dentistry through specialists in various branches of dentistry.
Our team of passionate qualified dentists, keep themselves updated with the latest treatment techniques in their respective fields of dentistry. They do so by constantly attending courses, continuing education programs and conferences, both national and international. Thus, we provide the best and latest solution to any dental problem from the basic to the most complex.
In the last 22years, we at Smile Delhi have had the honor of treating patients from about 72 countries, thanks to our expertise and reasonable dental tourism prices.

Our inbound patients do an initial online consultation with us.
Their medical history, dental history, allergies, habits, photographs and x-rays are discussed over emails and calls.
A customized treatment plan is made giving the patients the time and cost estimates for their various treatments. We ensure there are no surprises for them when they land up here.
Once their dates are finalized, then a comprehensive itinerary is made for their dental travel, interspersing their dental sittings with their sight-seeing plans.
Accommodation in the vicinity of our clinic (at walking distance) is suggested to our dental tourists.
All our dental equipment and materials are imported from the USA and Europe, assuring world class dental treatment.
Our treatments are available at a fraction of the cost you would pay in your home country.
For example:
A simple white filling, which may cost you approximately 400 Euros in Europe, can be done for around 30 Euros at our clinic.
A root canal treatment, which costs approximately US$3000 in Europe or America, will cost you just US$90-100 at our clinic.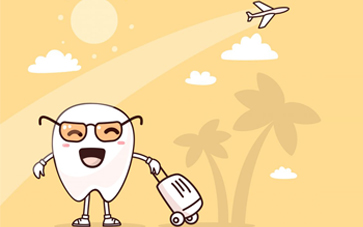 The popular treatments with inbound patients are:
Dental Implants and crowns
Smile Makeovers with ceramic veneers
Single sitting Root Canal Treatments
Teeth Whitening
1. Dental implants
Dental Implants are the best and the most effective solution for tooth loss. They replace either a single, few or all the teeth. Dental Implants are the only replacement for missing teeth which stimulate and maintain the underlying jaw bone.
Dental implant treatment is a two-phase procedure
Phase 1 – the implants are placed in the jaw bone, you need to stay in Delhi for about a week.
Phase 2 – anytime after 3-6 months, when we deliver the crowns on the dental implants which have integrated with the jaw bone.You need to be in Delhi for just 8-10 days.
We use standard international brands of dental implants from
Sweden (nobel biocare)
Germany (bredent)
Korea (ossteum)
Israel (alfabio)
2. Smile makeovers with ceramic veneers is our signature treatment.
Smile makeovers with ceramic veneers is our signature treatment. In just 4 days we give you the smile you desire.
Veneer is a two-sitting procedure:
On day 1- we take the impressions.
On day 4 – the veneers are bonded to the teeth and the treatment gets completed.
Temporary veneers are given to the patient for the interim period between the two sittings.
We provide premiere quality E.max ceramic veneers.
This procedure is routinely done by the cosmetic dentists in Delhi.
3. Single sitting root canal treatment
Single sitting root canal treatment is being done routinely in our clinic. It is a procedure in which we save the natural tooth, by removing the infected nerve and protecting it with a crown/cap.
We use the latest technique with the rotary instruments and the latest generation of materials. We have been doing the single sitting root canal treatment in 90% of our cases.
4. Teeth Whitening
Having tried all the whitening systems available worldwide in the past 22 years, we have zeroed down on the best and most efficient 'in office' teeth whitening system. i.e., Zoom advanced whitening
The "zoom whitening "is one of the best teeth whitening brands from the U.S with the latest generation of the zoom whitening gel and an ultraviolet light which provides 6-8 shade improvement of the teeth color in just an hour.
Benefits of Choosing Dental Tourism in India
Visiting a foreign country for the first time might feel uncomfortable and intimidating for some of the patients. The best dental clinics in Delhi are equipped to provide a completely organized trip for the dental tourists, for which everything is taken care of.
From accommodation, travel arrangements to a list with places they might like to visit during their stay and treatment in India.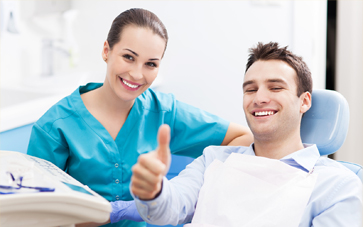 Following are the benefits for dental tourists in India
Cost advantage: The cost of dental procedures, in India, works out to be way cheaper than the cost of similar procedures in other countries, almost one-fourth to one-fifth in some cases. This further gets facilitated with multiple payment options viz… credit card, online bank transfer or cash.
High quality dental treatment: Since we at Smile Delhi conform to global standards as far as sterilization, equipment and materials are concerned, we provide the highest quality dental treatment compared to any first world country.
Updated expertise: Our team of specialist dentists in Smile Delhi follow the latest treatment techniques in their respective fields, by constantly updating their knowledge and skills through continuous education.
Language is not a barrier: Since English is a spoken language, dental tourists will have no problem in communication right from the receptionist to the dentist.
Accommodation: You will find suitable accommodation within your budget. There are a host of options starting with Airbnb home stays, service apartments and lodges to budget hotels to plush five-star hotels, with luxury rooms and suites.
Travel bonanza: Since India is a melting pot of many cultures, you will have an exceptional experience with the variety of food options, not to mention the huge treats for sight-seeing from mountains, deserts, beaches to jungle safaris.
ONE SITTING ROOT CANAL TREATMENT
To book an appointment with us in, 'Smile Delhi- The Dental clinic'– call us on +91- 9811106871 or whatsapp Dr. Suprriya B Bhatia on +91-9811106377. You can also mail us on info@dentalclinicdelhi.com
We Care To Make You Smile.
Posted by: Dr Hema