Hello All,
At the very outset, I would like to share my story with all of you; the story about why I chose to be a dentist out of all the professions available worldwide and why I feel it has been one of the best decisions of my life.
I grew up in a caring and loving family, went to the best of schools and pretty much got whatever I asked for. Being the youngest of three sisters, I was quite pampered. Despite all this, I was a very unhappy teenager. Under-confident with very low self-esteem, I hardly had any social life.
The reason for this was my smile. I hated my teeth and everything about them - their shape, size and colour. The multiple spaces separating my teeth made my smile so ugly that I hardly smiled. I was plain depressed. I used to eat like there's no tomorrow to negotiate my depression, which led to a lot of weight gain; I loathed and my life.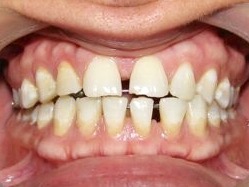 Dr. Suprriya- Pre Treatment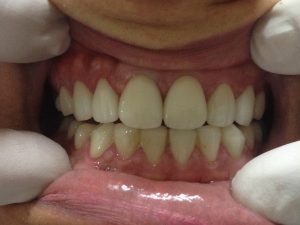 Dr. Suprriya- post Treatment
"Adding value to health, by providing beautiful healthy smiles, through the highest quality dentistry with personalised care."
"To be a household name, when it comes to the most trusted , caring and reputed dental practice from India."