Dr. Rajesh Gandhi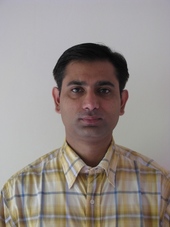 Braces Specialist / Orthodontist
Dr. Rajesh Gandhi is a specialized orthodontist with an experience of around 20 years. He has a special interest in early intervention orthodontics so that comprehensive treatment can be minimized. He has been trained by some of the most recognized and respected teachers like Dr. Rafi Romano in lingual orthodontics, Dr. Sadashiva Shetty in contemporary pre-adjusted edgewise appliance, Dr.N.R. Krishnaswamy in functional jaw orthopedics and many more.
Has done post-graduation from the prestigious A.B. Shetty Memorial Institute of Dental Sciences, Mangalore.
He has a vast experience of teaching postgraduates since 2005.
He's been an external examiner at various universities. He has guided several postgraduates in their dissertations.
With this vast experience and exposure, he strives for the ideal treatment results in all his patients.
He's a certified Invisalign provider, catering to the most demanding cases with spectacular results.
Together with our other doctors, he formulates an individualized treatment plan for all the patients.