Are you new to town, ready to explore all the hot & happening places? Or maybe you're a local, eager to revive your love for the city? Deserving a spot on every must-see list is 'Smile Delhi – The Dental Clinic.' It's a reputable dental clinic and has served patients from across the globe and PAN India for the last 24 years.
Picture this, you're out on the town having a great time and suddenly your sensitive tooth starts acting up and ruins your entire trip. Or you chip off your tooth on a shot glass while bar hopping! It happens more often than you think. 'Smile Delhi' has got you covered, big or small, whatever your tooth woes or worries, we can make them disappear.
If you are a dental patient, 'Smile Delhi's got to be your first choice. Why? Because we know we have all the criteria ticked to be the best dentist in New Delhi for you and your family! We know you've got a lot of dental offices to choose from, so we're putting it all out there like all the brave people do on dating profiles and we hope you'll agree that Smile Delhi is the perfect match for you.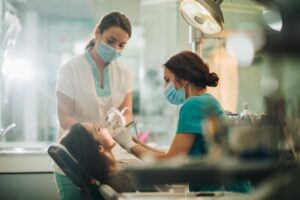 Location, Location, Location! The Best Dentist in New Delhi is 'Smile Delhi.'
We are an ISO certified multi-specialty dental clinic. The best dentist in New Delhi would be easy to get to, right?
It can be tough to get around when you are in a capital city and you need a convenient dental office. With' Smile Delhi,' you're in luck. Our dental office is easily accessible. Our clinic is located in the plush leafy neighborhood of New Friends Colony in South Delhi, as 'Smile Delhi – The Dental Clinic'
We have been providing comprehensive dental care from the latest to the most basic treatments to patients from across the globe, 70 countries to be precise.
The minimum requirement for any dentist in New Delhi is to have a clean and comfortable office. But we don't believe in providing the minimum. We want you to walk in and say, "Wow!" Our office design reflects the care that we take with every detail.
Your oral health is important to us, but your overall experience also matters. You should feel comfortable, happy and welcomed when you enter our dental office.
'Smile Delhi' is the Best Dental Clinic in Delhi because We Take Care of all Your Oral Healthcare Needs Under One Roof
We call ourselves a dental office, but we are much more at 'Smile Delhi'. We are your one-stop for oral healthcare! Our dental clinic is not a place where you just have your general dentist for the regular check-ups and cleaning.
It is a place where several dental specialists who have expertise in their respective fields work as a team. Just like for a heart problem you go to a cardiologist, similarly for a root canal you should visit a root canal specialist/an Endodontist.
A dental specialist can provide better quality and precise treatment in his/her field as a result of specialized training they have received with respect to it.
And wouldn't it be wonderful to have all your dental documents and records under one roof? Your general dentist can quickly and easily consult with your specialists and check all of your oral medical records.
Dental specialists are experts of their specific fields, which includes:
Prosthodontist/Crown, Bridge and Denture Specialist
Implantologist/Implant Specialist
Endodontist/Root canal Specialist
Orthodontist/Aligner and Braces Specialist
Oral and Maxillofacial Surgeon
Periodontist/Gum Specialist
Pedodontist/kids' Specialist
Together we can prevent you from many dental problems that may cause a diminished quality of life and potential medical complications.
With every 6 monthly check-ups, the dental professionals can assess your current oral health and guide you with healthy habits to maintain it.
Get the Most Hygienic Environment
Cleanliness is the foundation of a safe dentistry. A major survey of patient's attitude towards dentists found that the cleanliness of a dental office is one of the key reasons a patient will reappoint with that dentist.
Research shows that patients are significantly happier with dentists whose offices meet the highest standards for cleanliness.
We at 'Smile Delhi' maintain the highest levels of cleanliness to ensure that any dental procedure is not compromised. This is testified by our patients, from across the globe in their testimonials and reviews.
Our protocol for hygiene and sterilization include:
A 6-step stringent sterilization process, use of disposable instruments, shields and other protective solutions.
The finest autoclave and UV chamber instrument storage.
Use of only distilled water for all procedures.
Well-spaced appointments to ensure meticulous sanitization of the treatment chamber between patients.
Prompt follow-up after each procedure. All of these measures help ensure our patients receive both a safe and pleasant dental experience.
Take time to answer your questions.
We serve you with a smile.
Reminders for every appointment.
Offers different payment options.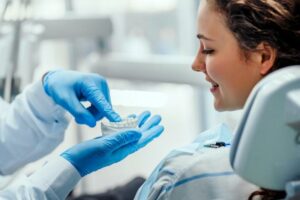 The Latest Dental Technology
The best dental clinic in Delhi has the best and latest dental technology. Dental technology is constantly developing and evolving. At 'Smile Delhi,' we use the finest dental materials and state-of-the-art technology.
Following are the benefits the patient receives in a multi-specialty dental clinic equipped with the latest equipment, materials and technology.
Nowadays technology is backing medicine to an extent that the concept of painless dentistry is now possible.
In multi specialty dental clinics in India like 'Smile Delhi – The Dental Clinic' single sitting root canal treatments are routinely done in 98 percent cases, where patients don't need to visit 3-4 times for their procedure.
Patients who have missing teeth have the best solution like dental implants. Implants can be placed and fixed durable teeth can be given. All this is possible with the latest techniques and equipment being followed.
What Services Does 'Smile Delhi' Offer?
'Smile Delhi' has a really good vibe that makes all of our patients comfortable and at ease. The team is great at keeping it light hearted to make sure you don't get a case of the nerves. Also, when it comes to teeth and dental work, team members are thorough and experienced professionals.
The services that we offer are:
Veneers (for Smile Makeovers)
Teeth Whitening
Dental Implants
Invisible Aligners and Braces
Gum Bleaching and Gum Contouring
Single Sitting Root Canal Treatment
Wisdom Teeth Extraction
Cleaning
Kids Dentistry
Tooth Coloured Fillings
Gum Contouring and Gum Bleaching
Cleaning
Teeth Coloured Fillings
Invisible Aligners and Braces
About Time You Look Forward to Going to the Dentist!
When you choose 'Smile Delhi,' your days of dreading going to the dentist are over. From regular check-ups and cleanings to cosmetic treatments, 'Smile Delhi – The Dental Clinic' in New Friends Colony is the most trusted and caring clinic to not only meet your dental expectations but also delight you.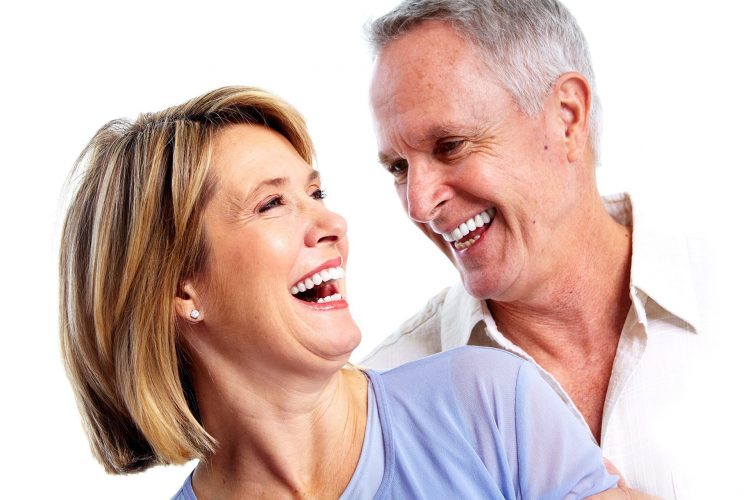 To book an appointment with us in, 'Smile Delhi – The Dental Clinic'– call us on +91- 9811106871 or whatsapp Dr. Suprriya B Bhatia on +91-9811106377. You can also mail us on info@dentalclinicdelhi.com
"We Care To Make You Smile"
Posted by: Dr Hema