Tele dentistry allows you to consult with your dentist without having to go to the dental office physically. The consultations are done over the phone, via a messaging app or through a live video consultation.
This is the way how dentistry is now meeting this new challenge of the pandemic COVID-19 with increased efficiency, reach and has a greater impact by connecting to your dentist in case of an emergency or for a consultation.
Like the other healthcare professionals are taking their precautions, dentists too are working out all options at their disposal to provide dental care to those in need without exposing them to unnecessary risks and expenses.
With simple tools like smartphones and laptop webcams, dentists can see most dental patients safely in their homes, thereby eliminating their risk of infection.
The use of tele-dentistry is emerging as a practical solution in emergency aid, initial consultation, and expert opinion which improves access to oral health services in areas with inadequate availability of general and specialty dental care.
How does a Tele dentistry consultation work?
Tele dentistry consults are done over video conferencing.
As soon as you make an appointment, you are provided with a link, which you can access on your internet/ Wi-Fi enabled mobile device, tablet, laptop or a computer. At your appointment time, you and your dentist can join the video call to begin the consultation.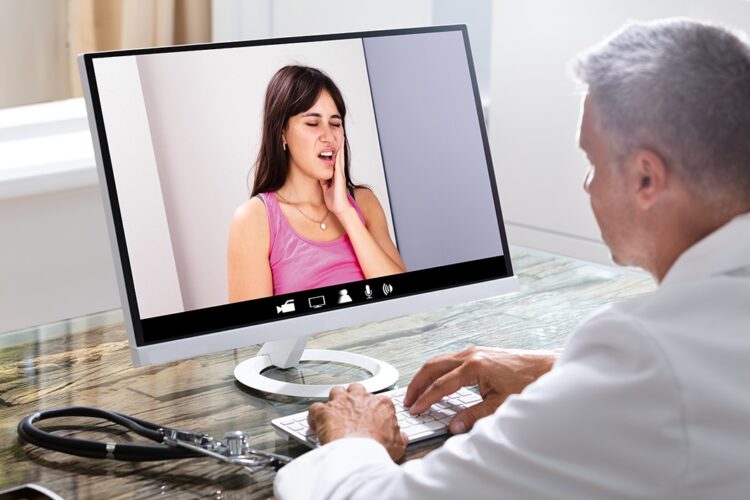 When should you consider a Tele -dentistry consultation?
We at 'Smile Delhi- The Dental Clinic' can help guide you during this uncertainty and answer your concerned questions such as:
I AM EXPERIENCING PAIN IN MY TOOTH, SHOULD I COME IN FOR A CONSULTATION?
DO I NEED TO SEE A DENTIST URGENTLY OR CAN THIS WAIT?
WHAT CAN I DO IN THE MEANTIME TO MANAGE THIS IF I DON'T WANT TO COME FOR A DENTAL VISIT?
I HAVE INFLAMED / BLEEDING GUMS?
Tele dentistry is not just limited to a specific emergency service. It has multiple uses.
At 'Smile Delhi- The Dental Clinic', we are providing initial consultations for the following:
Emergency dental care assessment:
It is a helpful step to decide if you need to come in for treatment right away or not. You can use a live video dental consultation to help you ASAP.
To answer general dental questions /concerns:
A best and simple way to get your dentist's help without requiring a physical dental appointment.
Cosmetic dentistry information:
If you are looking to improve your smile, we provide you with treatment recommendations and helpful information like costs and a timeline.
Consultations are being routinely done at our clinic for discussing any cosmetic dental issues. You may want to consult with us, for Teeth Whitening, Teeth Straightening, Gaps or Chips on your Teeth, Crowns and Bridges, Veneers, Implants and so on.
Once an OPG x-ray and CBCT scan is provided by the patient, we can articulate a treatment plan for implants. This could be for a single missing tooth/ multiple missing teeth/ full mouth implant treatment.
Why you should consider tele dentistry?
Tele dentistry has many benefits and conveniences.
Here is why our patients love virtual dental care at 'Smile Delhi- The Dental clinic'.
Saves your time
You can easily turn on your device from home or work and get all your answers without having to come out of your comfortable zone. Also you don't have to take time off of work to get the same service you could at home.
Keeps you  safe
For treatments you want to plan for and gather information that does not require physical treatment through tele dentistry, we can help provide you the required information and together we can plan your treatment, this also prevents the spread of any disease.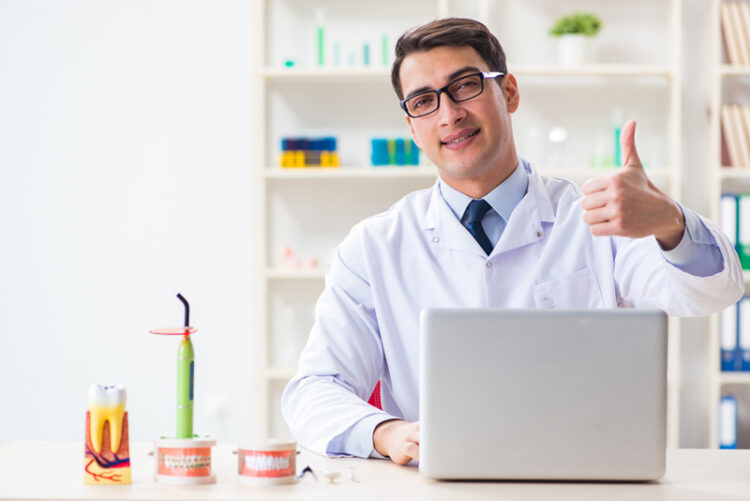 We also want you to be rest assured that in our office, we are employing the highest infection control protocols of sterilization and disinfection and are adding extra precautions to keep you, our staff, and the community safe.
Being able to consult with a professional from the comfort of your own home has become desirable. It has opened a new realm of opportunity for both patients and health care providers, making such services much more accessible and convenient.
SO GET A VIRTUAL DENTAL CONSULTATION FROM US AT YOUR HOME.
This is hassle free and at your convenience.
To book an appointment/ video consultation with us, at 'Smile Delhi- The Dental clinic', call us on +91 9811106871 or whatsapp Dr. Suprriya B Bhatia on +91-9811106377 . You can also mail us on info@dentalclinicdelhi.com.
We Care To Make You Smile.
Posted By – Dr. Sonam