Every year, all of us make New Year's resolutions. Whether it is about losing a few inches, quitting a harmful habit or starting a healthy and disciplined health regime, New Year is an opportunity to make a fresh start for the better.
While many of us are focused on improving general health and appearance, this is the perfect time to also consider improving your smile, as 'Smile is your all time accessory'.
Since mouth is the gateway way to overall health one should make resolutions for improved dental health and smile. The health of our teeth and gums directly relates to the rest of our body. Poor oral health may be linked to a number of unrelated health issues, including endocarditis, cardiovascular disease and premature birth and low birth rate in pregnant women.
In this blog we shall discuss what you can incorporate into your daily routine for a healthy smile:
1. Regular Scaling and polishing:
Seeing your dentist for checkups and cleanings twice yearly is very important for preventing dental health problems. Routine brushing is insufficient to remove the hard deposits that get stuck on your teeth. This is can be because of the shape and the position of our teeth. The bristles of the tooth brush cannot reach every corner of your mouth. Hence, you need to seek professional care like scaling and polishing to maintain your oral hygiene. Clean teeth and gums keep bad breath away. Not only this, during the cleaning session, any small signs of infection can be detected and treated before they cause discomfort.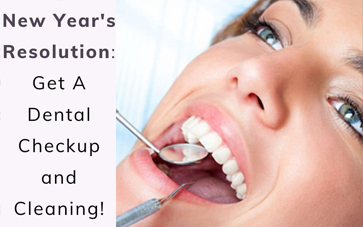 2. Visiting dentist every 6 months:
Regular dental visits increase the chances of finding any problems in your mouth while they can still be fixed with minimal dental work. For instance, if a cavity is identified during the visit, taking care of a small cavity is an easy, simple procedure and is cheap. Left untreated the infection involves the nerves of the teeth leading to a root canal procedure. Thus it is the important to get dental problems treated as pointed out by the dentist else it results in more comprehensive and costlier dental treatment.
3. Brushing and flossing.
Brushing and flossing twice a day is very important to boost your oral health. It is equally important to rinse your mouth after having every snack and meal as the bacteria act on debris and produces acid that eats away the enamel which is the hard outer covering on your teeth, thus leading to cavities.
Night brushing is mandatory as it helps protect against plaque buildup, tooth decay, and gum disease. After you brush twice a day for 2 minutes there are still areas your toothbrush cannot reach, flossing ensures to remove debris such as food and plaque in between the teeth which prevents the gum disease and reduce cavities.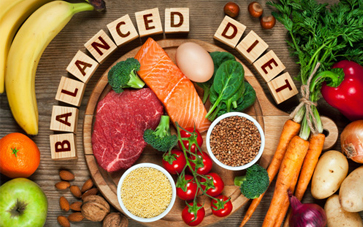 4. Try to make healthier eating choices
Tooth decay occurs rapidly when you are eating a lot of sugar. Leafy greens vegetables and fibrous fruits are good for your body and helps your mouth create more saliva to scrub away plaque and strengthen your teeth. Fruits and vegetables contain important antioxidants and other vitamins and minerals which help to fight common dental diseases like gum disease. You can choose sugar-free snacks, drinks, and chew sugar-free gum to produce saliva and strengthen your enamel.
What you drink also has a big impact on your oral health. Drinking water as opposed to other beverages like juice, coffee or soda between meals hydrates the tissues in your mouth and reduces the intake of harmful acids contained in those other drinks. Drinking water as compared to other beverages like juice, coffee or soda between meals hydrates the tissues in your mouth and reduces the intake of harmful acids in those other drinks.
5. Quit using tobacco products and Alcohol.
Tobacco and alcohol are responsible for a wide variety of serious health issues. Everyone knows that smoking is bad for lungs but it also damages teeth and increase the chances of mouth and throat cancers. Smoking doubles the risk for gum disease and is a silent killer.
Excessive alcohol use affects your oral health because it dries out the mouth. When your mouth is drier, bacteria can thrive which increases your risk of dental disease.
The above New Year's resolutions will ensure you a happy and healthy year that gives plenty of reasons to flaunt your beautiful smile. It is a big way to build your self-esteem and self-confidence. The benefits of a proper oral hygiene routine are massive and it is never too late to start taking better care of yourself.
This year, commit to making your oral health a priority. Make an appointment with us at 'Smile Delhi- The Dental Clinic'. If you are looking for information on general dentistry, braces treatment, teeth whitening or teeth implants our dental professionals are ready to help. Our aim is to help your get mouth in a healthy state and help to prevent problems before they happen.
Having a good dental health also reduces your dental bills in the longer-run, and you have a better chance of holding your natural teeth for rest of life. If you have been delaying your dental work such as cavity fillings, implants or crowns, New Year is the perfect time to prioritize your dental health. It is time to stop letting your past experiences keep you away from the care you need.
To book an appointment with us in,'Smile Delhi- The Dental Clinic'- call us on +91- 9811106871 or whatsapp Dr. Suprriya B Bhatia on +91-9811106377. You can also mail us on info@dentalclinicdelhi.com.
We Care To Make You Smile.
Posted by Dr Sonam