When you are thinking of a dental treatment, you may imagine a family dental office where you regularly go for teeth cleanings and checkups. However this profession expands much farther than this. As seen in other fields, dentistry is also specialized. You will be surprised to know that there are 9 types of dental specialties. The best dental clinics in Delhi offer the services of all the specialists.
 So who are these specialists? Dental specialists are dentists who receive additional training in a specific dental specialty, after their general dentistry degree. They get a masters degree in that field.
Now let us discuss each one of them.
 General Dentist:
A general dentist is your primary dental care provider. This dentist is also known as a family dentist and takes care of your oral health on a regular basis. He/ She diagnoses, treats, and manages your overall oral health care needs, including X-rays, gum care i.e. scalings and polishings, fillings, teeth whitening and educates you on your oral health. Infact teeth whitening in Delhi is getting popular among patients and many dentists in Delhi are routinely doing it. Your general dentist does a comprehensive consultation and helps to guide you on getting braces, tooth replacements, Root canals and other treatments.
While General Dentists are capable of treating most condition specially with experience, precise high quality dental treatment with the latest expertise can be provided by the various dental specialists. Just like a neurosurgeon can't do a heart surgery, a root canal specialist can't do an implant treatment. The best dental clinics in Delhi provide high quality treatment through the specialist.
Let us find out about each one of them: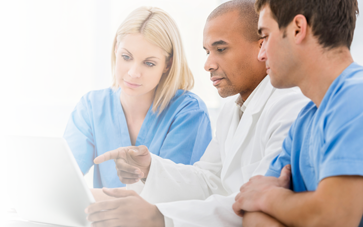 Dental Specialist – Endodontist
An endodontist is the dental specialist who does root canal treatments. They specialize in the diagnosis, prevention, and treatment of diseases and injuries of the nerves of the teeth. This highly trained specialist performs simple to difficult root canal treatments or other types of surgical root procedures. They routinely do one sitting root canals treatments. The nerves of the teeth which become damaged, inflamed, sensitive, painful or decayed need to be treated or removed. To save the natural tooth from extraction, a root canal treatment is carried out. The endodontist is the dentist who performs this procedure.
 
Dental Specialist – Prosthodontist
A prosthodontist conducts various procedures like crowns, bridges, dentures, ceramic veneers, bite rehabilitations, occlusion corrections. A Smile Makeover in Delhi is becoming a popular procedure. A prosthodontist specializes in "smile makeovers" taking care of both cosmetic as well as functional aspect. Ceramic veneers in Delhi are routinely being done to give the best smile makeovers. These specialists understand the dynamics of a smile and are trained to create replacements to address the oral function, comfort, appearance and oral health of patients with missing or deficient teeth.  These replacements can greatly improve one's ability to chew, bite efficiently and speak effectively. These specialists contribute greatly to cosmetic dentistry.
 
Dental Specialist – Oral and Maxillofacial Surgeon
An oral and maxillofacial surgeon is the specialist who performs all the types of surgical procedures in and around the entire face, mouth and jaws. These surgeons are  trained in procedures like : simple tooth extractions, complex extractions involving removal of soft tissue or overlying bone or remaining roots, impacted teeth (especially extraction of wisdom teeth) removal, soft tissue biopsies, removal of tumors in the oral cavity, complex jaw realignment surgeries involving facial or bite discrepancies, fractured cheek or jaw bone repair and soft tissue, cleft palate ,cleft lip repair ,cancerous tissue extraction and facial infections. These specialists also treat accident victims who suffer facial injuries and perform reconstructive surgeries.
 
Dental Specialist – Orthodontist
Orthodontists are the specialists who are trained in the diagnosis, prevention, and treatment of dental and facial irregularities. Thus they contribute to cosmetic dentistry. They conduct treatments for uprighting the misaligned teeth, crooked teeth, fix bad bites and other supporting facial structures for both cosmetic and functional reasons. Crooked teeth/ mal aligned teeth are harder to keep clean. They are at risk of being lost early due to tooth decay and gum disease. They cause extra stress on the chewing muscles which lead to headaches, TMJ syndrome and neck, shoulder and back pain. An orthodontist specializes to correct the bites by using various appliances such as braces (ceramic/steel), clear dental alignment trays/aligners, headgears, retainers etc. that correct developmental issues. These specialists treat children as well as adults who may wish to improve their appearance and bite.
 
Dental Specialist – Pedodontist.
A pedodontist is the oral health care provider who specializes in the diagnosis and treatment of the dental problems of children. These dentists works solely with children and are dedicated to attending to their particular and various dental needs.  They detect, treat problems with decayed, missing and crowded teeth. A pediatric dentist focuses on the management and treatment of a child's developing teeth, child behavior, physical growth and development. They also address preventive oral health care of children and teens, like fluoride treatments, dental sealants and habits such as teeth grinding, thumb sucking and tongue thrusting.
 
Dental Specialist – Periodontist
These dentists specialize in diagnosing, treating, and preventing diseases of the soft tissues i.e. the gums and the supporting structures (Jaw bones) of the teeth. They perform the following procedures: simple and deep cleanings, root planings, crown lengthening procedures, soft tissue graftings, bone graftings, flap procedures, soft tissue recontouring or removal (gingivoplasty or gingivectomy), hard tissue recontouring (osteoplasty). These dentists specialize in the care and prevention of gum-related diseases and the treatments of oral inflammation.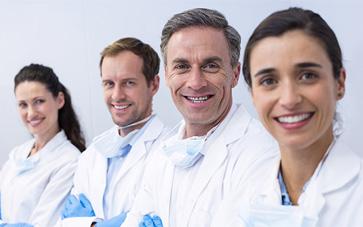 Dental Specialist – Oral and Maxillofacial  Radiologiolist
A radiologist specializes in taking and interpreting of all types of dental X-ray images. That data is used in the diagnosis and management of diseases, disorders, and conditions of the head, neck, face and jaws region. They help in diagnosing and treating injuries and diseases using imaging procedures such as panoramic X-rays, CBCT, computed tomography (CT), magnetic resonance imaging (MRI) etc.
 
Dental Specialist – Oral Pathologist
An oral pathologist studies the causes of diseases that alter or affect the oral structures (teeth, lips, cheeks and jaws) as well as parts of the face and neck. They examine and provide a diagnosis of the biopsy, tissue, or lesion sent to them by other oral health care providers.
We would like to share with you that we at Smile Delhi- The Dental clinic have a team of the above mentioned specialist dentists who specialize in their respective dental fields, to provide you the best and quality dental treatment. We aim to provide precise dental treatments using the latest expertise to these dental specialists.
 
Dental Specialist – Oral Implantologist
An oral impantologists specializes in placing dental implnats where the teeth are missing. Dental implants can replace a single missing tooth, multiple missing teeth or treat the full mouth which has lost all the teeth. The dental implantologist checks the bone condition with x- rays and scans and advises bone grafts if needed. Dental implants are the best replacement for missing teeth at they are most conservative. They do not temper with the teeth present adjusent to the missing spaces and stabilize the underline bone. The tooth implant cost in India has become reasonable over the year.
We are available now to serve you by taking care of all your dental needs. To book an appointment with us in,'Smile Delhi- The Dental clinic'- call us on +91- 9811106871 or whatsapp Dr. Suprriya B Bhatia on +91-981106377. You can also mail us on info@delhidentalclinic.com.
We Care To Make You Smile.
Posted By – Dr. Sonam