In most European countries and even US or Canada, dental treatment is extremely expensive. Only the basic treatments are covered by dental insurance plans.
Over the last five years, India has become one the most preferred destinations for Americans and Europeans for dental care and other medical procedures.
Today's unhealthy lifestyle, diets and longer lifespans than previous generations, has increased the demand for qualitative and personalised dental care. Prices for extensive reconstructive and restorative procedures or complicated surgeries can run up to several thousands of dollars/euros. Fortunately, nowadays patients do not need to sacrifice quality for cost reasons.
Clinics in a developing country like India, can provide the same high standard treatments and procedures as any other developed country for a fraction of their cost. Thus, Dental Tourism in India is on the rise.
For a detailed treatment plan along with an interesting itinerary, any prospective dental tourist can contact 'Smile Delhi – The Dental Clinic.' This reputed Dental Clinic in Delhi has been providing quality dental treatments to dental tourists from across the globe for the last 24 years.
There are plenty of places of interest for both tourists and business travellers.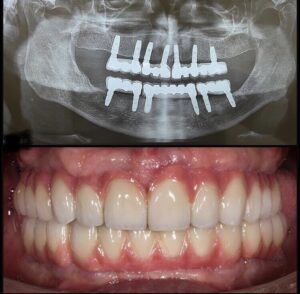 Why Smile Delhi:
Extensive team of highly experienced dentists with specialization in various fields viz…implantology, cosmetic dentistry, orthodontics, single sitting root canal treatments, crowns and veneers, teeth whitening. Thus, an updated expertise is ensured.
World class infrastructure including cutting edge technology and equipment, comparable to the best of clinics in the USA or UK.
Only the best quality internationally approved materials are used in our clinic.
The highest standards of sterilization protocol are followed along with extensive use of disposables. This ensures a hygienic and completely safe environment for the dental tourists.
No waiting time, as a strict appointment schedule is followed.
Save Money: Dental Implant cost in India is relatively lower than the first world countries. Having said that the quality is comparable. You will save money even after adding up all the travel expenses compared to the treatment cost in your home country.
Besides work proficiency, patients will be greeted by polite, multilingual, and educated personnel.
Elevator facility available for geriatric and especially abled patients.
Our team of qualified dental specialists are specialized in all areas of dentistry and can provide complete solutions conforming to global standards. Dentistry being dynamic in its advancements, our team of specialists keep themselves abreast with the latest developments. They do this by consistently attending various courses, conferences and continuing educational programs. We also proactively invest in the latest equipment to make sure our patients always receive the most advanced and precise dental care.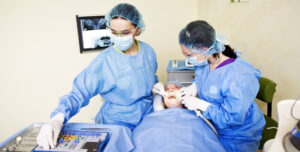 Dental Procedures Cost Comparison with other Countries
| | | |
| --- | --- | --- |
| Dental Procedures | Cost in US (in USD) | Cost in India (in USD) |
| Smile Design with Veneers | $8000 | $1000 |
| Single Dental Implants | $1800 | $500 |
| Teeth Whitening | $800 | $190 |
| Crowns and Bridge | $3000- $5000 | $200-$500 |
| Root Canal Treatment | $800 | $100 |
| Tooth Coloured Fillings | $500 | $40 |
| Teeth Deep Cleaning | $300 | $50 |
*Please be informed that all costs mentioned above are approximate. Dental clinic rates vary location wise in every city.
The dental implant cost in Delhi with the round-trip air charges, stay and sightseeing costs is cumulatively lesser than dental implant cost in the US or any first world country.
A study says that close to one-third of the people in the US do not have dental insurance. Even the insured, struggle because a surgery could cost anywhere between $3,000 and $15,000 per tooth. The insurers pay only $1,000 to $1,500 per year. Only the basic treatments or procedures are covered under insurance and not the advanced comprehensive ones. This is similar in the UK or any other first world country.
However low-cost dental implants does not mean that you will get cheap quality/sub standard implants. It means that you will get the same high quality dental implants as you would in your home country but only at a fraction of the cost. If you decide to get your dental implants in Delhi, please visit 'Smile Delhi – The Dental Clinic.' Not only does this clinic have one of the best implant specialists in Delhi, you will pay 40% or 50% lower than in your home country.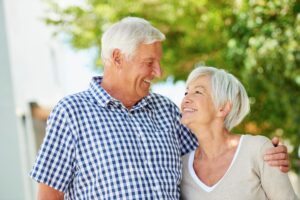 Dental Implant Treatment is a Two-Phase Procedure
Phase 1 – The implants are placed in the jaw bone, you need to stay in Delhi for about a week.
Phase 2 – Any time after 3-6 months (depending on where the implants are placed in the jaw), when we deliver the crowns. During this period the dental implant have integrated with the jaw bone. You need to be in Delhi for just 8-10 days.
We use standard international brands of dental implants from:
Sweden (Nobel Biocare)
Germany (Bredent)
Korea (Ossteum)
Israel (Alfabio)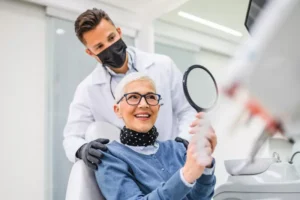 Following are the benefits for the dental tourists in India:
Cost Advantage: The cost of dental procedures, in India, works out to be way more cost effective than the cost of similar procedures in other countries. Sometimes it is just one-fourth to one-fifth. This further gets facilitated with multiple payment options viz… credit card, online bank transfer or cash.
High Quality Dental Treatment: Since we at Smile Delhi conform to global standards as far as sterilization, equipment and materials are concerned, we provide the highest quality dental treatment compared to any first world country.
Updated Expertise: Our team of specialist dentists in Smile Delhi follow the latest treatment techniques in their respective fields, by constantly updating their knowledge and skills through continuous education.
Language is not a Barrier: Since English is a spoken language, dental tourists will have no problem in communication right from the receptionist to the dentist.
Accommodation: You will find suitable accommodation within your budget. There are a host of options ranging from Airbnb home stays, service apartments, budget hotels to plush five-star hotels, with luxury rooms and suites.
Travel Bonanza: Since India is a melting pot of many cultures, you will have an exceptional experience with the variety of food options, not to mention the huge treats for sight-seeing from mountains, deserts, beaches to jungle safaris.
To book an appointment with us in, 'Smile Delhi – The Dental Clinic'– call us on +91- 9811106871 or whatsapp Dr. Suprriya B Bhatia on +91-9811106377. You can also mail us on info@dentalclinicdelhi.com
"We Care To Make You Smile"
Posted by: Dr Hema