Smile Makeovers by cosmetic dentistry is the most popular dental treatment procedure in Smile Delhi, along with dental implants. In the last 17 years, patients from across the world have visited Smile Delhi to get their new dream smiles. We at Smile Delhi, get maximum happiness by helping people discover their new confident self after they get their new smile. This became my (Dr. Suprriya's) mission in life after I got my new smile and found my new self.
Here is what some of our patients had to say, about their experience, regarding the smile makeover they got done in Smile Delhi.
Love and Peace to Alla Lu, Russia
" Namaste.I want to say a big THANKS for all great team of Smile Delhi !!! First time i came here to make the root canal treatment, but the dream to change the smile was for many years with me so i checked the prices and came back after 4 months. Now after all work done i have the smile of my dream !!!. This clinic is very professional and they use only best materials !. After many years i have a correct bite which is so important for symmetric of face !!!. I choose SMILE DELHI and I highly recommend it to everyone."
BelleDe Zutter, Canada
"Thank You so much for your incredible professionalism. You are truly a fantastic dentist + a lovely lady. I loved how you were so quick, in your email responses back to me when i was looking into getting porcelain veneers back in Canada. Always the professional. I LOVE my new teeth + Smile. I have the Hollywood teeth that i so wanted. I would highly recommend you to my friends + family when they travel to Delhi. If you come to Canada at any time look me up."
Thanks again. Always your canadian friend,
Ali Plowright, UK
"Thank you so much for holding my hand through such a fearful process for me.I love my white smile and my crowns are setting down well. Very compassionate, caring and always end of phone ! Would recommend very highly."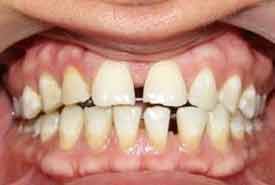 Before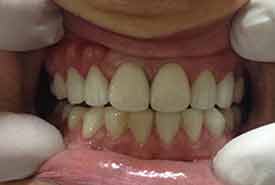 After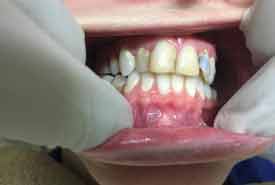 Before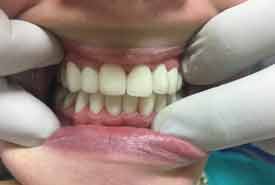 After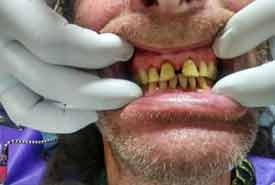 Before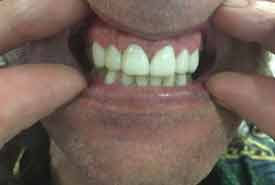 After